Line in the Mind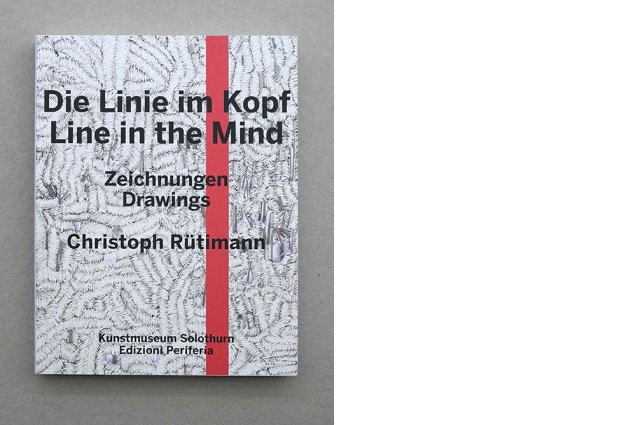 Christoph Rütimann (*1955), one of Switzerland's foremost representatives of contemporary art, is known for the diversity of his œuvre, which he has presented at home and abroad in numerous exhibitions and performances. A major survey of his works on paper will be on view in early 2016 at Kunstmuseum Solothurn. The exhibition will also include a selection of Rütimann's videos and sculptures, in which the line plays a crucial role.
In conjunction with the exhibition, a benchmark publication is forthcoming on Rütimann's drawings, not only referencing the exhibition in Solothurn but also reproducing and discussing other important groups of drawings. Hanging on the Museum, published by Edizioni Periferia in 2002, is devoted to the artist's performances.
His new book, a line a head, now offers in-depth inquiry into the role of the drawings and works on paper within Rütimann's œuvre as a whole. The dual language publication (G / E) contains essays by Gerhard Mack, Zsuzsanna Gahse and Christoph Vögele.
Contributors:
Christoph Vögele, Gerhard Mack, Zsuzsanna Gahse