Inflection #01
Inflection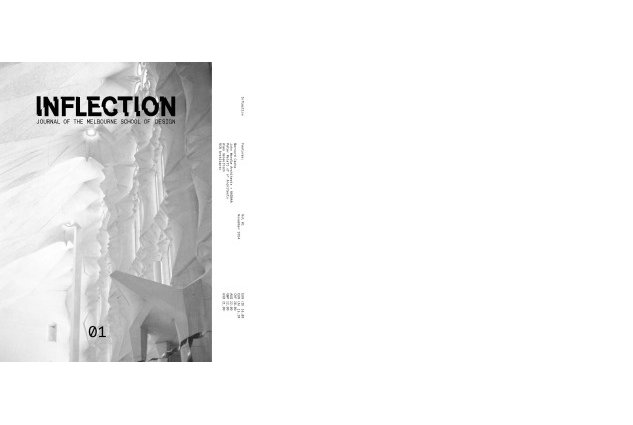 The word 'inflection' serves as our point of departure. The authors featured here enter into conversations on edge conditions, ambiguous boundaries and the role and nature of transitions.
Individually, the pieces collected here stand as insightful variations on a theme. Taken together, they form something much richer: a constellation of ideas to be parsed, discussed, compared and expanded upon.
 

INFLECTION is a space to gather and share ideas.
INFLECTION is a home for provocative thought.
INFLECTION asserts the value of the printed word.
INFLECTION values the discursive voice of students, academics and professionals.
Contributors:
Bernard Cache, John Wardle Architects + NADAAA, Peter Malatt of 6° Architects, Alex Selenitsch, RCR Architects
Series:
Inflection Journal
128 pages
39 colour illustrations
34 black and white illustrations
20cm × 24cm
Login to purchase