worpswelten
Vol.09/20 series "Art & Theory"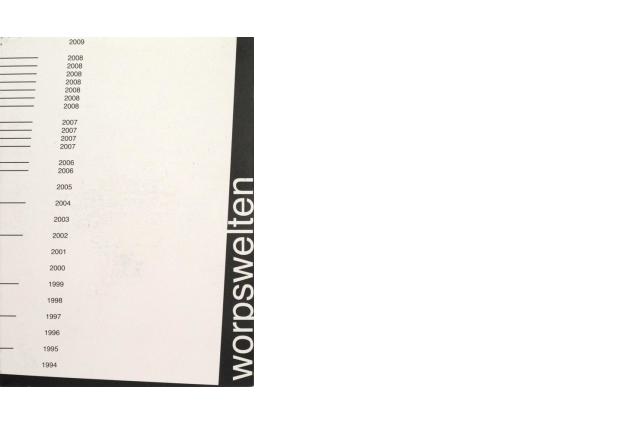 "It is a strange land", Rilke wrote in 1903 in his book on Worpswede about the surrounding landscape. Not only the painters of the artists' colony founded at the end of the 19th century discovered numerous worlds in this landscape. The selected works of international scholarship holders at the Künstlerhäuser Worpswede from the last ten years that are collected together in the exhibition at the Kunstverein Göttingen also lead us to the most varied worlds. The majority of the works on display were produced locally in Worpswede; a few elsewhere. In dialogue with the etchings of Heinrich Vogeler (1872-1942), whose "Barkenhoff" – the villa that he converted in 1895 – currently accommodates studios for the scholarship holders of the Künstlerhäuser Worpswede, the artists' contributions invite us on a journey through "Worpswelten" (Worpsworlds).
 
After the successful exhibition "Worpswunder" (Worpswonder), which took place in 2007 at the Kunstverein Springhornhof in Neuenkirchen, "Worpswelten" is the second exhibition in a series presenting the works of scholarship holders of the Künstlerhäuser in public exhibition spaces outside of Worpswede.