A Greater Miracle of Perception
Finnish Pavilion Venice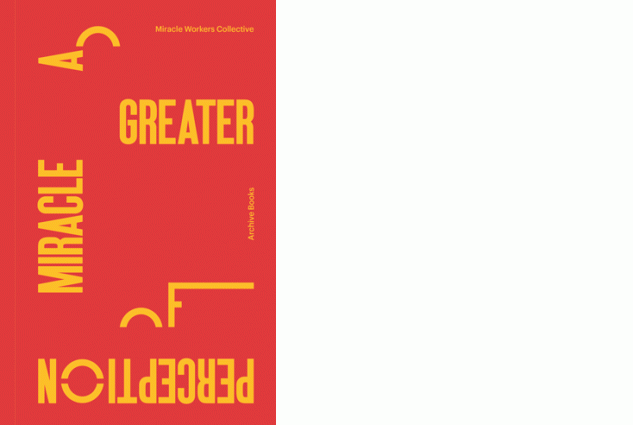 If people have been engaging with the possible "and the way the world is today is the result of the possible that they did," then what would be the results of imagining and engaging with the impossible?
—Miracle Workers Collective
 

A Greater Miracle of Perception explores how miracle making – making the impossible possible – is reflected in artistic practices today. The publication accompanies the exhibition by The Miracle Workers Collective at the Finnish Alvar Aalto Pavilion in the framework of the 58th International Art Exhibition – La Biennale di Venezia. It includes commissioned essays and poetry by writers close to the collective as well as by members of the collective itself. A Greater Miracle of Perception is published by Archive Books and Frame Contemporary Art Finland.
Contributors:
Maryan Abdulkarim, Khadar Ahmed, Hassan Blasim, Giovanna Esposito Yussif, Asher Gamedze, Eeva-Kristiina Harlin, Aslak Holmberg, Niillas Holmberg
Sonya Lindfors, David Muñoz-Alcántara, Bonaventure Soh Bejeng Ndikung, Outi Pieski, Leena Pukki, Lorenzo Sandoval, Christopher L. Thomas, Martta Tuomaala, Christopher Wessels, and Suvi West