Prix de Rome 2019
Visual Arts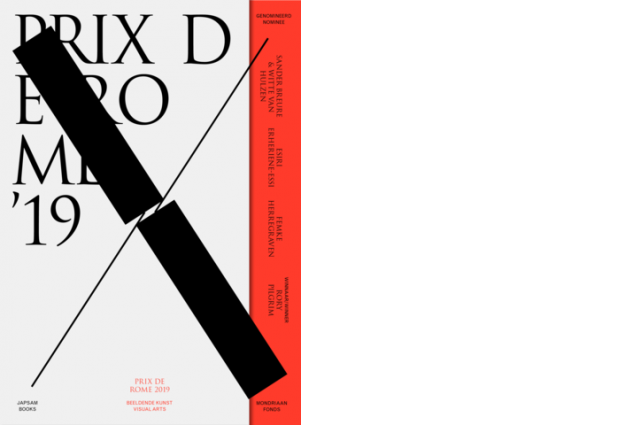 Prix de Rome 2019. Beeldende Kunst / Visual Artsaccompanies the eponymous exhibition at Stedelijk Museum Amsterdam with new work by the artists who have been shortlisted for the Prix de Rome 2019.It is centred around the work of Sander Breure & Witte van Hulzen, Esiri Erheriene-Essi, Femke Herregraven and Rory Pilgrim.According to the international jury, these artists are contributing to current, relevant debates in contemporary art.They are presenting a poetic type of social engagement, each in their own unique way with regard to method, style and narrative.
 
The artists are introduced by the authors Maarten Buser, Brenda Tempelaar and Sophia Zürcher.In an introductory essay, the art historian Sacha Bronwasser connects the work of the nominees to current developments in the world around us, and in the art world in particular.
 
The Prix de Rome is the oldest and most generous award in the Netherlands for visual artists below the age of 40.The purpose of the award is to identify talented visual artists and to encourage them to develop and increase their visibility.Since 2012, the award has been organized and funded by the Mondriaan Fund.
Contributors:
Sacha Bronwasser, Maarten Buser, Brenda Tempelaar, Sophia Zürcher, Mirjam Beerman, Eelco van der Lingen