YEAR 2012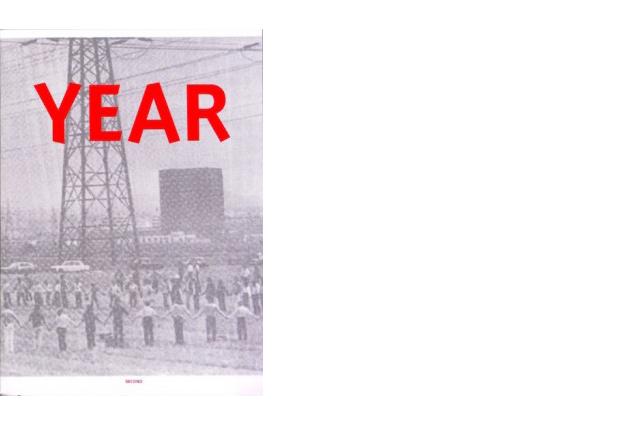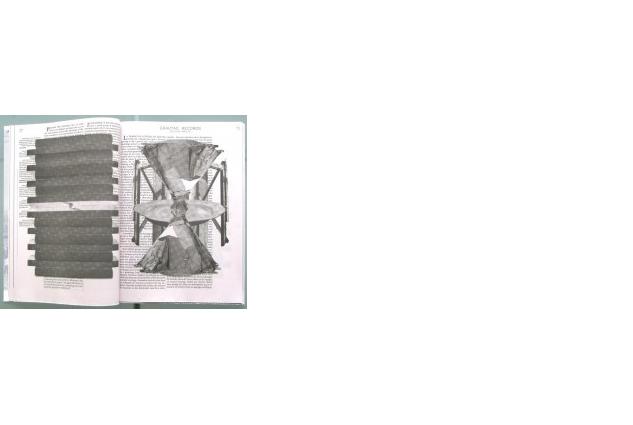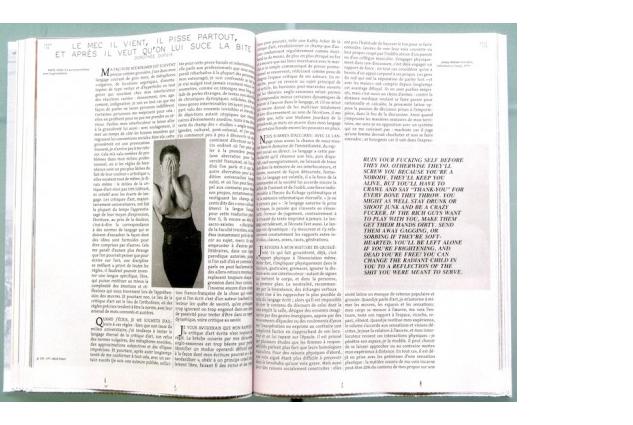 This second YEAR is still an almanac, a choral book revealing behind the stage. Seasons are information. Hey, look at what has been done, should be or will be or never be. This issue is like talking with images. You can connect one page to another. Text can be spare, descriptive or exhaustingly disruptive. What have you done means what it will be. We asked people about what's in their mind from the past or for the future and that creates an all present. Last time, we talked about no future, now we are no present. YEAR is still a chain reaction, organizing its content in the form of sequences. YEAR is still an experimental constellation.
The time of manifestos and propaganda is back! From the everyday or larger issues of sociability and historicity. It takes the shape of a collage of disparate sources in time and place. Advertisement, propaganda and manifestos are the ultimate forms for abstraction and engrained subjectivity like space from outer space. Porn and insults, unreal kind of novellas, advertisement as public space, again, opposed to archives, distinction opposed to evaluation, again, narrative to order, cool to distance, taste to energy, again, beauty to sense, sense to idea, idea to experience, experience to life and life to style and style to knowledge and knowledge to power and power to all perversive shit. Still.
As an author use your imagination to be radical, literal and obscene! As a reader use your intellect and senses to be radical, metaphorical and obscene!
320 pages
74 colour illustrations
700 black and white illustrations
21cm × 29cm
Login to purchase