The Cat Came as a Tomato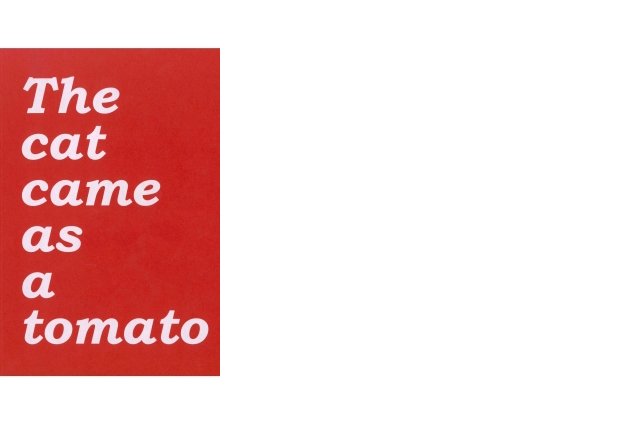 Published by the South London Gallery, The Cat Came As A Tomato catalogues the three-year long programme Making Play, 2008-2011. Funded by the Big Lottery's Playful Ideas fund, Making Play is inspired by the possibilities of bringing together children's play and contemporary art practice. The cat came as a tomato is a collection of essays conversations and images contributed by artists, curators, young people and SLG staff who were involved with the project over the three years.
Including works by Fisayo Bello, Nuno Tiago Marijo, Joost Beunderman, Toni Cockram & Sue Elvidge, Lawrence Bradby, Alex Evans, Febrik, Margot Heller, Tim Gill, Tue Greenfort, Kit Hammonds, Pat Kane, Daniel Lehan, Andrea Mason, Carmen Moersch, Nils Norman, Orly Orbach, Matthew Pountney, public works, Alison Rooke, Matt Shaw, Nicola Sim, Jess Thom, Nuno Tiago Marujo, Pamela Walton, Patti Whitfield, Lauren Willis.
Contributors:
Tom Morton, Stephen Willats, Margot Heller, Lauren Willis, Carmen Moersch, Frances Williams
214 pages
29 colour illustrations
52 black and white illustrations
15cm × 21cm
Login to purchase