I Want A President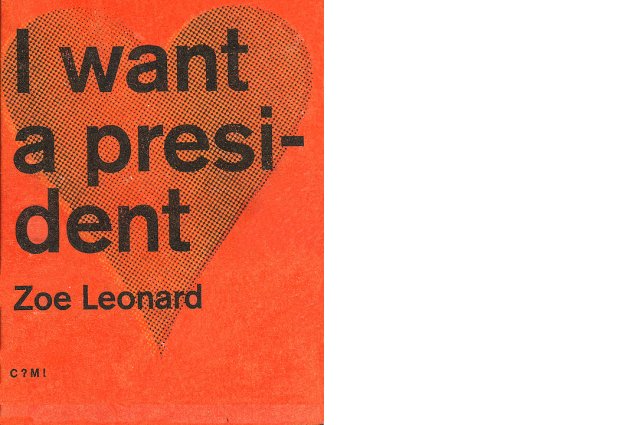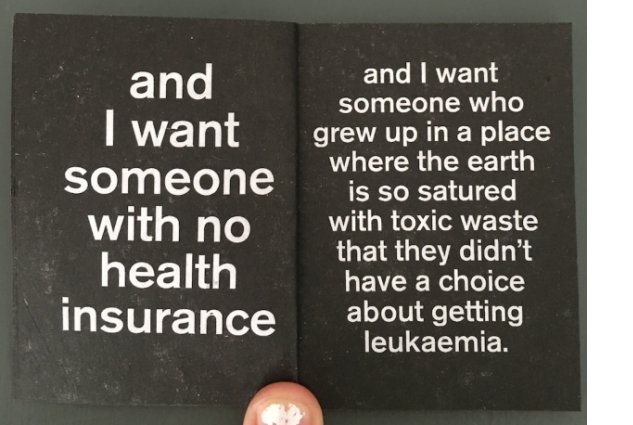 Zoe Leonard is a New York City-based artist, feminist, and activist. "I want a president" was inspired by the announcement by Leonard's friend, Eileen Myles, a poet and activist who announced that she was entering the 1992 race for president of the United States as an "openly female" candidate. Myles ran as an independent against George H. W. Bush, Bill Clinton, and Ross Perot. Myles's identity stood in contrast to her wealthy male opponents; she is a gay woman, and comes from a community directly affected by both poverty and AIDS.
Leonard expresses the desire to see a more diverse range of elected officials, with struggles and experiences that most representatives today do not possess and have never had to contend with. The poem opens with the sentence, "I want a dyke for president", and continues with a series of "I want..." statements describing the kinds of people she would like to see as president.
Written in the early 1990s, "I want a president" has roots in Leonard's other work, including critiquing the political inaction of the AIDS epidemic, and from amidst a wave of anti-"political correctness" discourse.