Look at Hazards, Look at Losses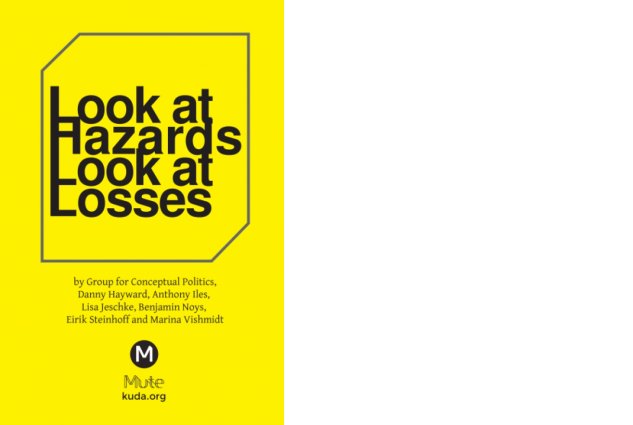 Look at Hazards, Look at Losses developed out of a series of conversations, exchanges and visits between kuda.org, Anthony Iles and Marina Vishmidt over 2015-2017 through which different approaches to common problems of cultural production in early-21st century Europe and its peripheries were debated and conceptually probed. Setting out from Theodor W. Adorno's concept of 'the aesthetic relations of production' these discussions proceeded to explore problems bearing upon organisation in small groups in the field of culture, philosophical idealism and materialism, poetry, error and crisis. The anthology assembled reflects these concerns through engagement with the writing of others who have helped orientate us through these discussions. The book which is the outcome consists of seven original contributions by poets and theorists which attempt to move toward new political interventions in culture and beyond 'crisis as a way of life'.

The publication of this book is part of the project 'Aesthetic Education Expanded' realised in collaboration with kuda.org Novi Sad; Multimedia Institute and Kulturtreger Zagreb; Kontrapunkt Skoplje and Berliner Gazette Berlin, and supported by the EU cultural program Creative Europe.
Contributors:
Group for Conceptual Politics (GKP), Danny Hayward, Anthony Iles, Lisa Jeschke, Benjamin Noys, Eirik Steinhoff, Marina Vishmidt
Login to purchase
Look inside book: