Entertaining Ideas
(The Long View)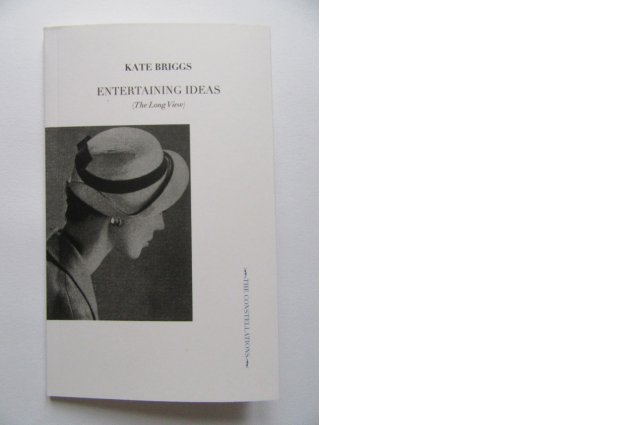 Imagine that we too (imagine that I too), wanted to welcome ideas, to attend to them, to take care of them, to make sure they have a good time. Imagine that I too wanted to be a good hostess to writing ideas. How to be open to them, how to be alert to them—so that I know how and when to let them in?
 
Entertaining Ideas began as a reading exercise: an effort to perform a 'good reading' of Elizabeth Jane Howard's The Long View(1956), and to think about what a 'good' short reading of a long novel might mean, what it might look like or read like. As a translator, Kate Briggs accepts that writing out a reading involves change, tampering with what seems perfect, and doing so from necessity, as a way of learning how exactly it works. She has changed Howard's book. Her exercise changed too, expanding unexpectedly into a set of reflections on writing backwards, living forwards, and entertaining ideas.
 
Kate Briggs is a writer and translator based in Rotterdam, NL. She is the translator of two volumes of lecture and seminar notes by Roland Barthes (Columbia University Press, 2011 and 2013). Other publications include:Exercise in Pathetic Criticism (Information as Material, 2011), On Reading as an Alternation of Flights and Perchings (NO Press, 2013), and The Nabokov Paper (Information as Material, 2013). This Little Art, a long essay on the practice of translation, was published by Fitzcarraldo Editions in 2017.