The Shadow Line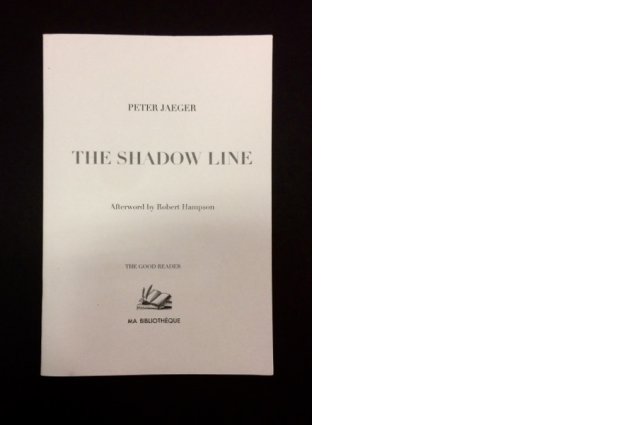 Peter Jaeger's The Shadow Line literally and figuratively shadows Joseph Conrad's 1917 novella The Shadow Line by reading the original and re-writing its non-identical twin.
 
Peter Jaeger has produced poetry, criticism, hybrid creative-critical research, and artists' books. He is Professor of Poetics at Roehampton University.
 
Robert Hampson is Chair of the UK Joseph Conrad Society, the author of three monographs on Conrad, and the editor of a number of Conrad's works. He has written several books of poetry and is Director of the MA in Creative Writing at Royal Holloway.
Contributors:
Robert Hampson, Robert Hampson