Scraps from the Bottom of My Pocket
Bywords In Flexions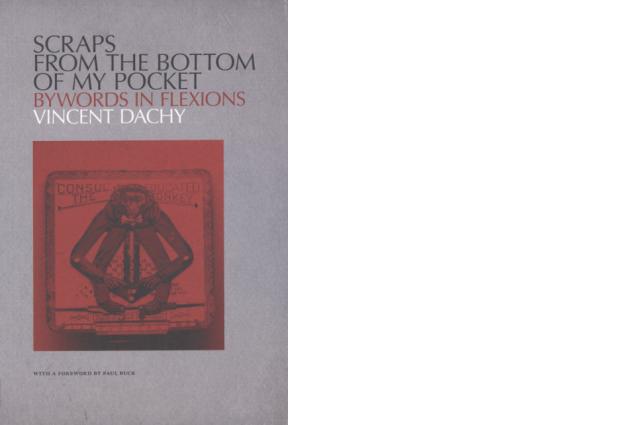 'Many books matter greatly.
Few books matter extremely.'
 
…so begins Scraps from the Bottom of My Pocket, a collection of Vincent Dachy's textual musings, conundrums, paradoxes, and poetical fragments extracted from the everyday – juxtaposed with a selection of his similarly enigmatic photographs.
 
Scraps is both fascinating and compelling and will appeal equally to the literary and visually interested. Arranged cleverly over each page the pieces range from short, sometimes only four word arrangements, to longer paragraphs. As Paul Buck writes in his foreword 'These clusters of words, sentences, should be enjoyed a few at a time, the book left on the arm of the chair until our next sitting'
 
'A catch, a haul, a glance, a glimpse, a stare, a living wage for the underpaid, a memoir of the unsaid, a good read' – Deborah Levy
 
Vincent Dachy writes in English and French and is the author of Tribulations of a Westerner in the Western World, Les Figues Press, Los Angeles, 2006 and is published in Patricide, VLAK, Open Letter, Horizon, and La Lettre Mensuelle. Vincent Dachy practices and teaches Lacanian psychoanalysis. He lives and works in London.