Momentography Of A Failure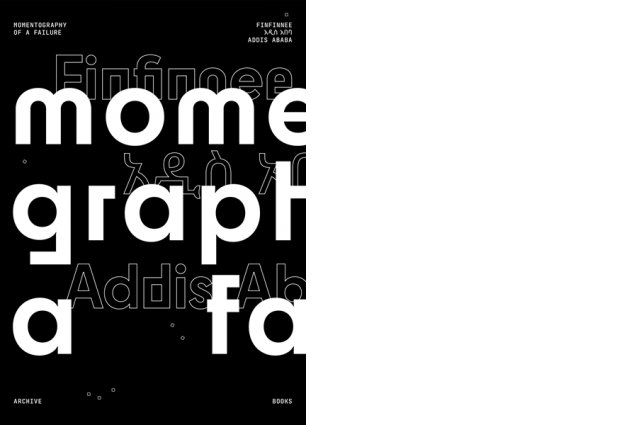 Momentography of a failure [Addis Ababa] brings essays, timelines, film, photography, and a series of conversations together to deal with Ethiopia's controversial urbanisation and the transformative space of the city. It explores the gradual transition of rural-urban space, inner-city migration, emerging and disappearing spaces, and commoning in public space.
[From the preface]
 
Momentography of a failure is established at the verge of a hyper-documented world, a hybrid space of digital sociability. While the media production, its reception, and distribution was pluralized by digitization, practices such as "media-sharing" and "citizen journalism" established new conditions
for visibility, reinvented the authorial image, and promoted yet another dematerialization of authorship.
The author camouflages in the cloud(s). Adoption, appropriation, and recycling are standardized. Authorship becomes secondary to content and alternative models of authorship are formulated: co-authoring, collaborative creation, interactivity, and strategic anonymity, in which cultural activism is reinforced.
Momentography of a failure sets out on this point and draws up a multidisciplinary artistic and urban research platform that calls for practicing forms
of participatory citizenship through collaborative thinking, creation, and reflection.
Momentography of a failure is a network of artists, urbanists, writers, and activists that stand where aesthetic-artistic practice and sociopolitical activism come together to explore failure – and its various realities – and claim, reaffirm, and dream alternatives.
Edited by Nafiseh Fathollahzadeh.
Contributors:
Marjan Kloosterboer, Yero Adugna Eticha, Naomi Amenu-Fesseha, Nafiseh Fathollahzadeh, Brook Getachew, Tsion Haileselassie, Daniel Kötter, Samson Sileshi, Bemnet Teklemariam, Metadel Sileshi Belihu